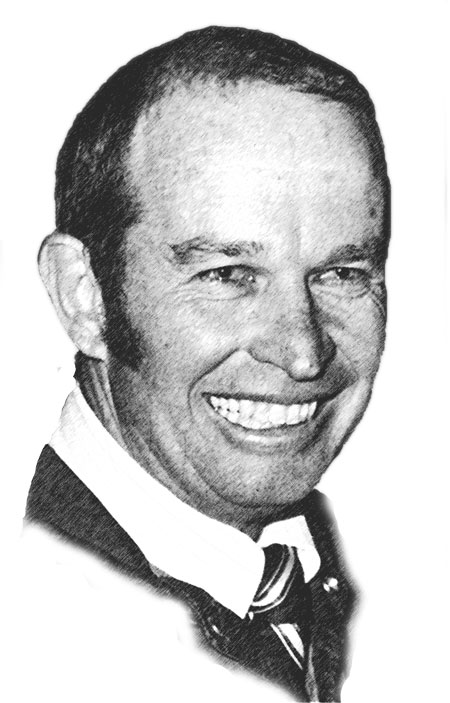 HEAD FOOTBALL COACH 1975-89
CIF Champions 1975, 1987, 1988, 1989
CIF Finalists 1979, 1986
9 TVL Championships

HEAD BASEBALL COACH 1969-78, 1981
CIF Champions 1974
3 TVL Championships

HEAD TRACK & FIELD COACH 1979-80
2 TVL Championships

ATHLETIC DIRECTOR 1980-86

PRINCIPAL 2000-02

Instrumental in Creation of
Carpinteria Valley Memorial Stadium

CIF, UCSB & SBART Hall of Fames
The son of Italian immigrants, Lou Panizzon is a first-generation Carpinterian and life-long resident of the community. A 1959 graduate of Carpinteria High School, Lou was a three-sport athlete for the Warriors, competing in football, basketball and baseball. He later became a coach at Carpinteria High School, leading the Warriors to multiple league and CIF titles, and more importantly, instructing, guiding and mentoring many CHS alumni.
As an athlete, Lou lettered in football, basketball and baseball at Carpinteria High School The leading hitter on the 1959 baseball team, he was named All-Frontier Third Base that season. He quarterbacked the Warriors for the 1957 and 1958 seasons, although injuries shortened both of his seasons.
After graduating from high school, Lou attended UCSB, graduating in 1965 with a degree in Physical Education. In 1966 he enlisted in the United States Army. He graduated from Officers Candidate School in 1967 and was commissioned as a Second Lieutenant. Lou served in Vietnam with the 1st Infantry Division as an infantry platoon leader where he was wounded by friendly fire. He was awarded an Army Commendation Medal, Purple Heart and a Bronze Star for Valor. Under the GI Bill, he earned his Master of Arts in Education from UCSB in 1974.
In 1969, Lou was hired by Superintendent Bill Carty as a history and physical education teacher and coach at Carpinteria High School. He worked for the Carpinteria School District for 33 years, serving various roles including teacher, Dean of Students, Athletic Director, Counselor, Assistant Principal and ultimately Principal. He also led the capital campaign to build the new Carpinteria Valley Memorial Stadium.
On the athletic front, Lou coached football, baseball and track & field at various times during his career. As head Track & Field Coach in 1979 and 1980, the school won two Tri-Valley League titles. His baseball teams won three consecutive Tri-Valley League titles from 1972 to 1974 and won the school's first ever CIF Championship in 1974, with a 19-5-1 record. In 1975, the Warriors won the first of four CIF Championships in football under Lou's leadership. The next three would come in 1987, 1988 and 1989. Lou's football teams also made it to the CIF finals in 1979 and 1986. During his 15 years as head Football Coach, Lou's teams compiled a record of 133-43-2, including nine Tri-Valley League Championships. He was also named the Co-Head Coach of the Shrine All Star Football Game in 1980.
Lou was inducted into the UCSB Hall of Fame for Athletic Achievement in 1974. He received CIF Coach of the Year honors for football in his division in 1987, 1988 and 1989, was named Small Schools State Coach of the Year by CalHi Sports in 1987 and was awarded the CIF Hall of Fame Award in 2002. Lou was also named Santa Barbara Athletic Round Table Coach of the year four times and was inducted into the SBART Hall of Fame in 1992. In 2000, Lou was awarded the prestigious Clare Van Hoorebeke Award by the Southern California Coaches Association, a great honor bestowed upon him by his coaching peers.
Lou retired from coaching after the 1989 football season and from the Carpinteria Unified School District in 2002. He served on the Carpinteria-Summerland Fire Protection District Board for 17 years and is currently serving as a board member for the Carpinteria Unified School District. He has been married to his wife Susie for 39 years. They have two children, Christie and Matthew, and two grandchildren, Kate and Charlotte Cooney.