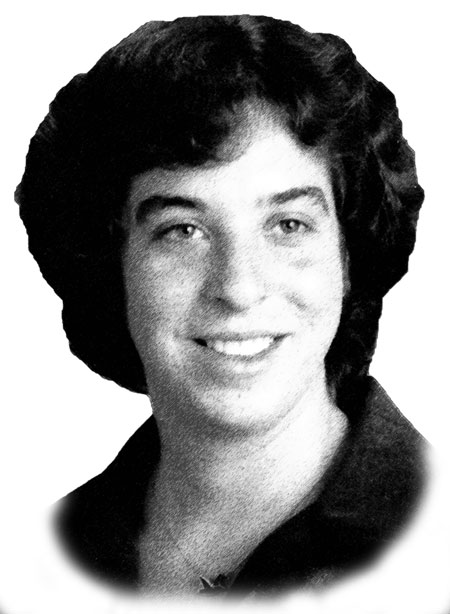 BASKETBALL 1980-82
All CIF 1982
TVL MVP 1981-82
Career Scoring Leader
Lead CHS to 1st League Title 1982

VOLLEYBALL 1979-81
TVL MVP 1981
All TVL 1980
Lead CHS to 1st League Title 1981

SOFTBALL 1981-82

STANFORD UNIVERSITY
Rugby 1984-86
USA National Rugby Team
A second generation Carpinterian, Ann Latham was a three-sport athlete during her high school career, participating in volleyball, basketball and softball. Of the three sports, she earned the most accolades in the gym. On the volleyball court, she was named to the All Tri-Valley League team as a junior and led the Warriors to their first ever Volleyball league title her senior year in 1981. That year, she was named the Tri-Valley League Volleyball Co-MVP.
The basketball court proved to be even more promising for Ann, where she became and still remains the leading career scorer in CHS history with 1,287 points and the leading career re-bounder with 1,037. Ann was named Tri-Valley League Co-MVP in both 1981 and 1982, earned first team All-Tri-Valley League honors three years in a row and was named to the All-CIF team her senior season. She helped lead the lady Warriors basketball team to their first ever Tri-Valley League title in 1982.
Ann was named the Santa Barbara Athletic Round Table Athlete of the Year in 1982 and was inducted into the Santa Barbara Athletic Round Table Hall of Fame in 2010.
Ann left Carpinteria to follow in the footsteps of her parents, Robert and Vera, and her brother Van, to attend Stanford University. While majoring in Industrial Engineering, Ann also played rugby for the Cardinal, earning Norcal All-League honors in 1984, '85, '86 and '87. She also played for the Pacific Coast Grizzlies from 1985-1987. After earning her B.S. in Industrial Engineering in 1987, Ann became a member of the USA Women's National Rugby Team.
Now a marketing professional, Ann resides in San Jose, Calif. with her spouse, Rossana Monzon. Ann is proud of being a part of three Warrior teams that made tremendous strides over four years to become strong, competitive and winning programs. She was coached by Gabe Garcia, Kathy Hanley and Jacque Pechek Geary.